Women and men from many backgrounds have served Utah. Learn more about the different Utah governors.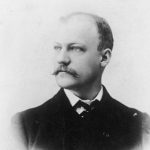 Heber Manning Wells
First Governor of the State of Utah from 1896–1905
Republican Party
When Utah achieved statehood in 1896, 36-year-old Wells, a Salt Lake City native, became the first Governor of the State of Utah and the youngest governor to date. A former tax collector, city recorder, and secretary of the 1895 Utah Constitutional Convention, Wells was later involved in banking. He set up the machinery of state government for a smooth transition from territorial to state status and backed bills that affected education, agriculture, and the arts.
Governor Wells was born on August 11, 1859, and died on March 12, 1938.
---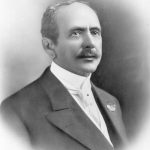 John Christopher Cutler
Second Governor of the State of Utah from 1905–1909
Republican Party
Born in Sheffield, England, Cutler immigrated to Utah with his family in 1864. A successful businessman and president of the family dry goods firm, he was also a director of several banks, insurance companies, and other businesses. As governor, Cutler founded a state juvenile court system, ordered compilation and codification of state laws, and provided for registration of births and deaths by the state.
Governor Cutler was born on February 5, 1846, and died on July 30, 1928.
---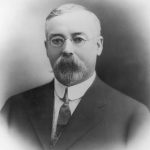 William Spry
Third Governor of the State of Utah from 1909–1917
Republican Party
A native of Windsor, Berkshire, England, Spry came to Utah in 1875. After serving as a tax collector, Grantsville councilman, and a state legislator, Spry was appointed U.S. marshal for Utah in 1906. As governor, he is remembered for convincing the legislature to appropriate money for the State Capitol and for refusing to intervene in the execution of radical labor leader Joe Hill. Spry was the first Utahn to serve as chair of the National Governors Association.
Governor Spry was born on January 11, 1864, and died on April 21, 1929.
---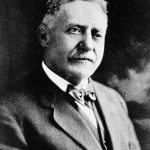 Simon Bamberger
Fourth Governor of the State of Utah from 1917–1921
Democratic Party
Simon Bamberger brought many firsts to the office of governor. He was the first Democrat state governor and the first non-Mormon to serve as governor. He served one term from 1917 to 1921. Bamberger was born in Germany and emigrated to the United States when he was fourteen years old. He arrived in Utah around 1870, when he was in his early twenties. A successful businessman, he built the Salt Lake and Ogden Railways as well as Lagoon, an amusement park in Farmington. He was also active in civic life, serving on the Board of Education and as a state senator before becoming governor. As Governor, Bamberger was a strong supporter of Prohibition and other reforms. He established a Public Utilities Commission (now the Public Service Commission), and a Department of Health, and created a Governor's Water Rights Commission. He was widely respected by Utah citizens during his term in office.
Governor Bamberger was born on February 27, 1846, and died on October 6, 1926.
---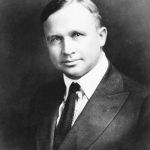 Charles Rendell Mabey
Fifth Governor of the State of Utah from 1921–1925
Republican Party
Born in Bountiful, Utah, Mabey studied at the University of Utah and served in the Spanish American War and World War I. He was a banker and educator before serving as a state legislator and mayor of Bountiful. As Utah's fifth governor, Mabey was a strong supporter of education. New schools were built and standards for teacher certification improved under his direction. He also aggressively promoted new highway construction and the reorganization of state government.
Governor Mabey was born on October 4, 1877, and died on April 26, 1959.
---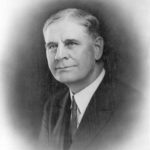 George Henry Dern
Sixth Governor of the State of Utah from 1925–1933
Democratic Party
A native of Scribner, Dodge County, Nebraska, Dern captained the U. of Nebraska football team during his college years. An important figure in Utah's mining industry, he served in the State Senate before his election as governor. A strong progressive, Dern revised Utah's tax laws to favor middle and lower income groups and advocated unemployment insurance. Later, as FDR's Secretary of War, Dern was influential in the creation of the Civilian Conservation Corps.
Governor Dern was born on September 8, 1872, and died on August 27, 1936.
---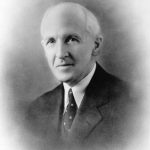 Henry Hooper Blood
Seventh Governor of the State of Utah from 1933–1941
Democratic Party
Born in Kaysville, Utah, Blood had served on the Public Utilities Commission and as chairman of the State Road Commission before his election as governor. He supported FDR's Depression-Era programs and was able to obtain CCC and WPA projects for Utah. Dams and range improvements were high priorities during his administration. A 2-percent sales tax was adopted at his urging as a welfare measure. Blood was the first governor to occupy the Governor's Mansion, donated by the Kearns family to the state in 1937.
Governor Blood was born on October 1, 1872, and died on June 19, 1942.
---
Herbert Brown Maw
Eighth Governor of the State of Utah from 1941–1949
Democratic Party
An Ogden native, Maw served as an army chaplain during World War I before beginning a successful career as a university professor and attorney. Maw served 10 years in the Utah Senate and was its president during 1934–38. He fulfilled his campaign promise to reorganize state government to improve efficiency and economy. He also retired the state's debt and helped to secure important military and defense facilities for the state during World War II.
Governor Maw was born on March 11, 1893 and died on November 17, 1990.
---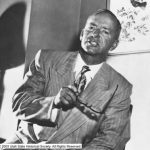 Joseph Bracken Lee
Ninth Governor of the State of Utah from 1949–1957
Republican Party
Born in Price, Utah, Lee was involved in the real estate and the insurance business, and he served as mayor of Price during 1936–47. As governor, Lee gained national attention almost immediately because of his battle against the federal income tax and his ideas on economy in state government. Under his direction, Utah maintained its debt-free status while increasing appropriations for state building and highway construction that had been deferred during the Depression and World War II. He later served as Mayor of Salt Lake City during 1959–71.
Governor Lee was born on January 7, 1899, and died on October 20, 1996.
---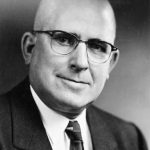 George Dewey Clyde
Tenth Governor of the State of Utah from 1957–1972
Republican Party
Born near Springville, Utah, Clyde became a recognized expert in water conservation and development. He taught engineering at Utah State University, worked for the U.S. Soil Conservation Service, and directed the Utah Water and Power Board before his election as governor. Clyde replaced commission-type departmental administrations with professional directors and increased state funding for schools, highway construction, and state buildings. He also initiated the state library and the state park system.
Governor Clyde was born on July 21, 1898, and died on April 2, 1972.
---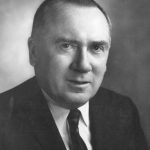 Calvin Lewellyn Rampton
Eleventh Governor of the State of Utah from 1965–1977
Democratic Party
A Bountiful, Utah native, Rampton was awarded the Bronze Star and other commendations while serving in Europe during World War II. He later served as Davis County attorney and assistant attorney general. Utah's first three-term governor, he created the Industrial Promotion Council and the Utah Travel Council to capitalize on the state's business and tourist potential and to create jobs. He supported important civil rights legislation, increased spending for education and numerous state building projects. After serving as governor, he retired to a private law practice.
Governor Rampton was born on November 6, 1913, and died on September 16, 2007.
---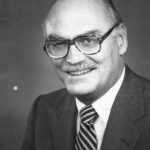 Scott Milne Matheson
Twelfth Governor of the State of Utah from 1977–1985
Democratic Party
Born in Chicago, Illinois, where his father was attending school, Matheson began his law practice in Cedar City before serving as deputy Salt Lake County attorney and later as an attorney for the Union Pacific Railroad. As governor, Matheson zealously defended Utah's rights against encroachment by federal agencies. Inflation, drought (and later flooding) proved fiscally challenging, and he cut state budgets and payrolls. Yet, he did secure increased funding for education, health, and highways. He returned to private law practice and became national chair of the Democratic Policy Commission.
Governor Matheson was born on January 8, 1929, and died on October 7, 1990.
---
Norman Howard Bangerter
Thirteenth Governor of the State of Utah from 1985–1993
Republican Party
Bangerter, born in rural Salt Lake County, Utah, grew up in Granger (now West Valley City). He served in the U. S. Army in Korea, 1953–54. A successful real estate developer and businessman, he was elected to the Utah House of Representatives in 1974, eventually serving as Speaker of the House. As governor he launched an aggressive campaign to rebuild the state's economy and to reduce the size and cost of state government. His three E's—education, economic development, and efficiency in government—won national recognition for the state as a good place to live and do business. Later, the environment and court, prison, and building needs dominated his agenda.
After his tenure as Governor, he returned to private business, and to an important LDS church assignment.
Governor Bangerter was born on January 4, 1933, and died on April 14, 2015.
---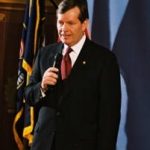 Michael Okerlund Leavitt
Fourteenth Governor of the State of Utah from 1993–2003
Republican Party
Born in Cedar City, Utah, Leavitt graduated from Southern Utah University, where he met Jacalyn Smith of Newton, who became his wife. They have five children and have resided in Salt Lake City since the late 1970s. Before entering politics Leavitt worked for The Leavitt Groups, a regional insurance firm founded by his father, and served on the boards of directors of several large companies. Leavitt is Utah's second third term governor (Rampton was the first). Since his election as governor, he has led the state in an era of unprecedented economic prosperity. He has shown leadership on critical issues, including preserving Utah's quality of life during a time of rapid growth, as well as creating better schools, fighting crime, redefining the relationship between states and federal governments, and taking advantage of the tools of advanced technology. The Governor's Growth Summit created statewide involvement in improving transportation, preserving open space, and developing and conserving water. Under his tenure the state undertook an unprecedented 10-year, $3.6 billion, statewide road building initiative. The governor's education initiatives included Centennial Schools, which return power to parents and teachers at local schools; special assistance to disadvantaged children; and class size reduction. Federal-state relations were brought to the top of the national agenda under his leadership. A national Federalism Summit addressed options for restoring a balance of power so that states and the federal government can operate more effectively. In technology, his Smart States initiative aims to develop public-private partnerships to deliver state services electronically. He has helped to attract and nurture high tech companies and encourage private commerce. Leavitt held regional and national leadership roles and currently sits on the executive committee of the National Governors Association and Republican Governors Association. He has received numerous awards, including the American Medical Association's Nation Davis Award, which recognized him as the public official of the year for his efforts to improve health care in Utah. The state received national and international recognition during his term, including Salt Lake City being named as the site of the 2002 Winter Olympics and as the best state to locate a business, best managed state, and most livable state. Leavitt resigned during his third term to head the Environmental Protection Agency.
Governor Leavitt was born on February 11, 1951.
---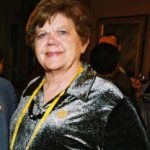 Olene S. Walker
Fifteenth Governor of the State of Utah from 2003–2004
Republican Party
Olene S. Walker was sworn in as Utah's 15th and first female governor on November 5, 2003. While serving as Utah's first female lieutenant governor, Walker spearheaded many important initiatives including education programs, budget security measures, healthcare reform, and workforce development. She led the Healthcare Reform Task Force that resulted in establishing the Children's Health Insurance Program (CHIP), ensuring affordable healthcare for Utah's children. Walker also served as Chair of the Workforce Task Force, resulting in the development of the Department of Workforce Services. Governor Walker was a leader in the Utah House of Representatives where she served as majority whip. She has chaired the National Conference of Lieutenant Governors and is a past president of the National Association of Secretaries of State. She was the first lieutenant governor ever to serve as the president of that organization. With a strong academic background, Governor Walker continued to lead Utah toward improvements in literacy and education. She pledged to keep education as the highest funding priority and to provide a nurturing environment for Utah's students. She formed a cooperative agreement between the state of Utah and education officials of Mexico to track students' progress as they migrate to schools within the state. Walker promoted literacy for people of all ages. Walker made affordable housing a priority across the state. Utah's housing fund bears her name, the Olene Walker Housing Trust Fund. Out of concern for the homeless, Walker bolstered volunteer efforts at Salt Lake City homeless shelters during the 2002 Olympic Winter Games. Walker received her Bachelor's, Master's and Doctorate degrees from Brigham Young University, Stanford University and the University of Utah, respectively. She was married to Myron Walker and was the mother of seven children and 25 grandchildren.
Governor Walker was born in Ogden, Utah, on November 15, 1930, and died in Salt Lake City on November 28, 2015.
---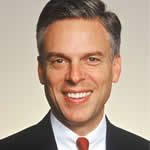 Jon Huntsman, Jr.
Sixteenth Governor of the State of Utah from 2005–2009
Republican Party
Governor Huntsman is a lifelong Utahn. He has helped manage his family's company, served as president of the Huntsman Cancer Institute, and served on the boards of other large companies. He has also worked in government, as a White House staff assistant, deputy assistant Secretary of Commerce, U.S. ambassador to Singapore, and U.S. trade ambassador. He has worked politically for the Republican Party and served on the boards of many community organizations. Governor Huntsman's campaign focused heavily on economic development for Utah. He was also focused on making the government more efficient. He said, "We want to assemble the most effective and efficient Government, driven by the best team possible, recognizing that the citizens are our customers." Governor Huntsman is married to Mary Kaye Cooper, and they have six children.
Governor Huntsman was born in 1960.
---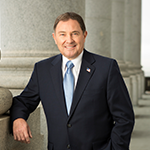 Gary R. Herbert
Seventeenth Governor of the State of Utah from 2009–2020
Republican Party
Gary Richard Herbert was Utah's 17th governor. He served as lieutenant governor under Governor Jon M. Huntsman Jr. for nearly five years, then served as Governor for eleven years from 2009-2021.
Governor Herbert was born in American Fork, Utah, and raised in Orem, Utah. After graduating from Orem High School, Gov. Herbert served a two-year mission for the Church of Jesus Christ of Latter-day Saints in the Eastern Atlantic States Mission.
While attending BYU, Herbert met and married Jeanette Snelson, from Springville, Utah. Shortly after their marriage, he joined the Utah National Guard and served for six years as a staff sergeant working with target acquisition, artillery and ground survey.
After his military service, Herbert began a career in the real estate industry, founding Herbert & Associates Realtors, an Orem-based brokerage firm. He and Jeanette also began a child care service, The Kids Connection, which they operated for 23 years.
Governor Herbert currently sits on the National Governors Association Health and Human Services standing committee, the Healthcare Reform Task Force, and the newly created Homeland Security Special Committee.
In his inaugural address, Governor Herbert outlined his three main priorities of economic development, public and higher education, and energy development. During his time in office, Utah saw record-breaking population and economic growth, along with the start of the COVID-19 coronavirus pandemic.
Governor and First Lady Herbert have six children.
---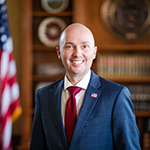 Spencer J. Cox
Eighteenth Governor of the State of Utah from 2021–present
Republican Party
Spencer J. Cox is Utah's 18th Governor. He was born and raised in Fairview, a rural town in the Sanpete valley. A sixth generation Utahn, Cox served as a city councilman, mayor, county commissioner, and member of the Utah House of Representatives before being appointed to serve as Utah's Lieutenant Governor in 2013. He was elected Governor in November 2020, and took office in January 2021.
He met Abby Palmer during high school, and the couple married after Cox served a mission for The Church of Jesus Christ of Latter-day Saints in Mexico. He graduated from Snow College, Utah State University, and Washington and Lee University School of Law.
Cox launched his legal career clerking for U.S. District Judge Ted Stewart and began building a successful law practice at the Salt Lake City firm of Fabian & Clendenin. He then returned to Fairview to join the family business, CentraCom, as vice president and general counsel.
Cox took office in the midst of the coronavirus pandemic. In addition to the state's economy, his administration focused attention on rural communities, education, homelessness, suicide prevention, and bullying. The Cox administration also invested in equity, diversity, inclusion, and access to improve opportunities for all Utahns. During a time of political division across the country, Cox remained an advocate for civility in politics.
Gov. Cox and First Lady Abby Cox are the parents of four children: Gavin, Kaleb, Adam, and Emma Kate.
Keep Exploring!
Return to the Government in Utah page here. 
Return to the I love Utah History home Page here.