For about 300 years, the land in western North America was claimed by powerful European empires—France, Spain, and Great Britain. By the early 1800s there was a lot of competition between these empires for power and wealth in the West. Utah became part of this struggle for power.
In Short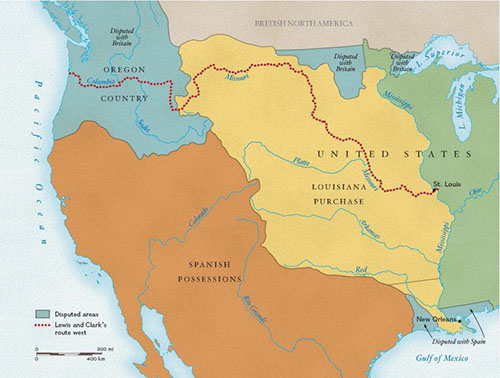 Around 1820, fur trappers working for British and American fur companies came to what is now northern Utah. They wanted to trap beavers to make money. They set up trading relationships with Shoshone and Ute people in the Wasatch and Uinta mountain regions. They also learned their way around the territory and sent word back to America about the land and resources they found. This information made it easier for European Americans to come to the West.
More of the Story
In 1821, Mexico won its independence from Spain. The new government of Mexico now possessed a vast territory, one that stretched from Central America all the way to present-day Oregon and Idaho. Both Britain and America saw a good chance to make money in Mexico's northern territories.
And so during the 1820s, British and American fur trappers began coming into northern Utah. Sometimes called mountain men, they were looking for beaver to trap, so they could sell the beaver furs to markets in Europe, Asia, and America. This kind of fur trapping was a common way that Great Britain, France, and America made money in their empires.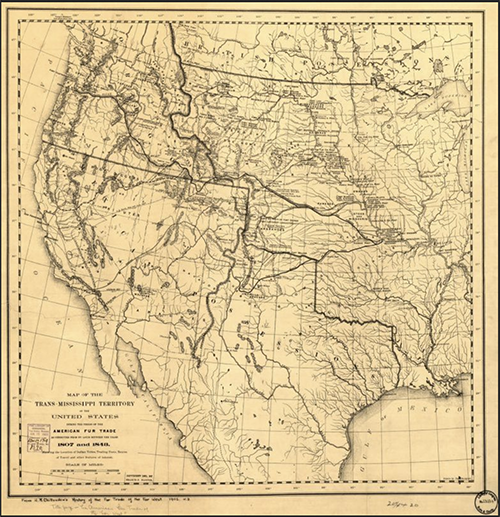 The British and American fur companies used overhunting to stop each other from gaining control of the region. They knew that if all the beaver and game had been killed from an area, their opponents would leave that area and go somewhere else. But overhunting created huge problems for animals, ecosystems, and the Native American peoples who relied on them to live.Trappers and traders formed important alliances with different Native tribes across the northwest, including Utes and Shoshones. In northern Utah, trappers, traders, and Native American communities gathered each year at large trade fairs called rendezvous (pronounced ron-dey-voo).
Every year from 1825 to the 1840s, tribal communities came together to trade with the British and American traders at large rendezvous. Sometimes these annual events took place in Cache Valley or on the shores of Bear Lake. Trade relationships gave Native people access to many goods, including guns, ammunition, and foods. As natural food sources were harmed by overtrapping and overhunting, those items became even more necessary for Native American survival.
Exploration and Information Sharing
As British and American trappers traveled the region trapping animals for fur, they also explored the land. They mapped routes, lakes and rivers, mountain ranges, deserts, and—most importantly for Utah's later history—the mountain passes that Native Americans had long used to cross the rugged terrain. Knowing how travelers could pass through the Rocky Mountains made it possible for migrants from America to do the same thing. Probably nobody else explored as widely as Jedediah Smith. An American who worked for the Rocky Mountain Fur Company, Smith made many important journeys throughout the West, traveling from Missouri as far as California and Oregon. He explored the Bear River and Great Salt Lake regions in 1825. His reports of South Pass in Wyoming allowed thousands of immigrants to travel through the Rocky Mountains to reach Utah and the Pacific Coast.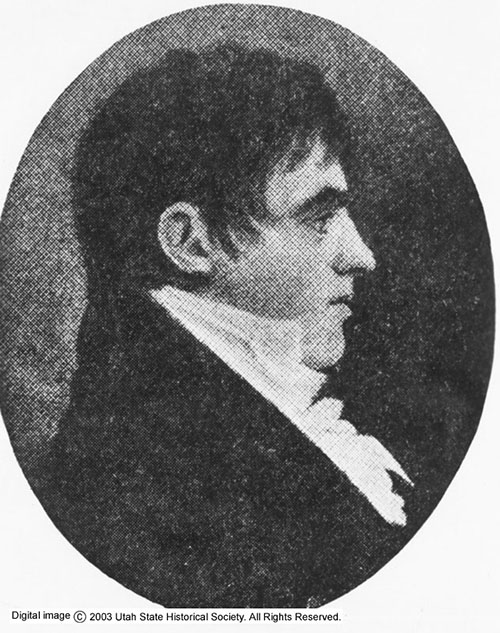 Peter Skene Ogden was a Canadian who worked for the British North West Company. His job was to extend the British fur trade from the Oregon coast through the northern Rocky Mountains. He sent more than 1,000 trappers into the mountains with instructions to trap every beaver possible. The goal was to create a fur desert to compete against the American fur trade.
Ogden traveled and worked throughout northern Utah during the 1820s. In 1824-1825, he trapped the Bear River drainage in northern Utah. On that expedition, 23 of his employees left the British North West Company and joined the American traders who were in the area. In 1828-1829, Ogden explored the Weber River drainage and Great Salt Lake. The Ogden River and city of Ogden are named after him.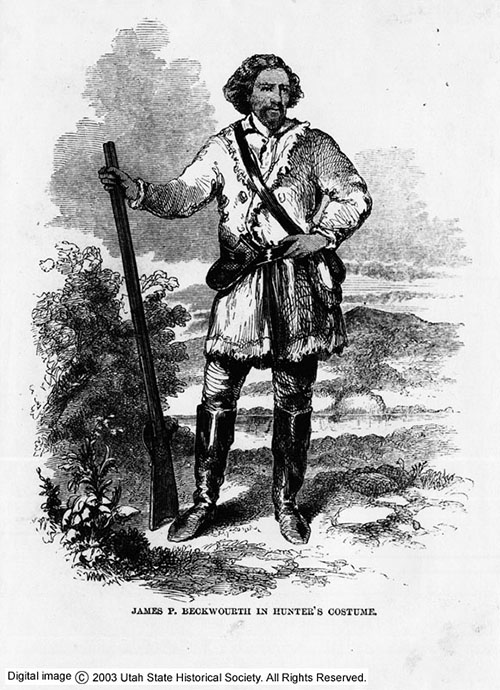 James P. Beckwourth was possibly the first African American to live and work in Utah. Born into slavery in Virginia and freed as a young man, he came to the West to work for the Rocky Mountain Fur Company. He became a fur trapper, trader, and mountain man who worked all over the Rocky Mountain region during the 1820s and 1830s. He lived for many years with the Crow Native American tribe in Montana, and he also traded on the Old Spanish Trail in southern Utah.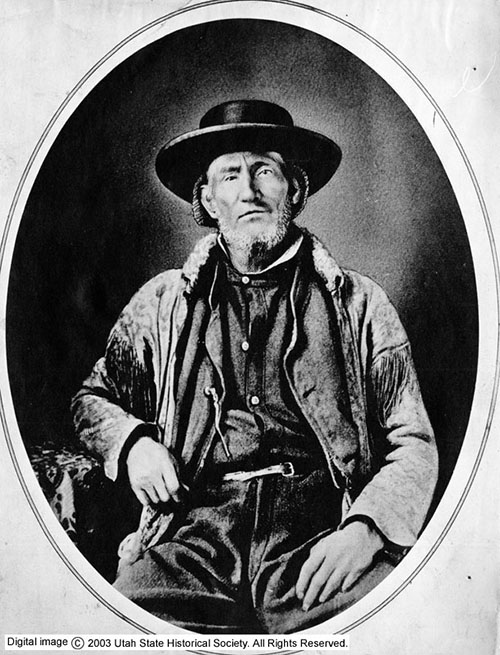 Jim Bridger was a trapper, trader, explorer, and mountain man who spent many years in northern Utah. He first came into the region to trap in the Bear River country in 1824. His group spent that winter in Cache Valley, and the next spring Bridger explored the Bear River from there to the Great Salt Lake. He spent many years trapping beaver in the Wasatch mountains, often wintering in the Salt Lake valley. During the 1830s he established a trading post at Fort Bridger, near present-day Evanston, Wyoming. This trading post served Shoshone people and overland immigrants, including LDS settlers.
Miles Goodyear was an American trader and mountain man. In 1844 he established Fort Buenaventura on the Ogden River. This was the first permanent European American settlement in Utah. It became the city of Ogden.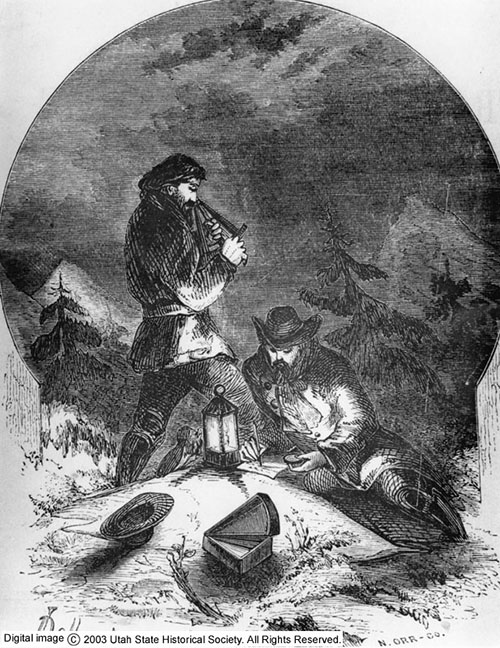 John C. Frémont did not come to the West to trap or trade. He was sent by the United States government to explore and survey the land to prepare for future settlement. He made several journeys through Utah in the 1840s and 1850s, mapping trails and describing the land, plants and animals. His reports and maps were widely shared in the East.
Frémont's reports on the West came into the hands of leaders of the Church of Jesus Christ of Latter-day Saints (LDS). Church leaders studied Frémont's reports with great interest. Those reports played a role in convincing LDS leaders to settle in Utah.
Summary
In a few short decades, British and American trappers, traders, and explorers traveled throughout the Intermountain West and nearly emptied the northern mountains of beaver and other fur-bearing animals. Overhunting created serious problems for the ecosystems and people living in the region. At the same time, trade transformed Native American communities, who came to rely on European goods.
For about 20 years, the mountain men were the only non-Native people living in northern Utah. But the knowledge they shared about the region made it possible for thousands of Europeans and Americans to move west on the overland trails.
Keep Exploring!