The Great Salt Lake, the large waterbody that gave Salt Lake City its name, is currently in danger of disappearing. Climate change, urban growth, water diversions, and neglect all threaten the future of the lake.
A combination of severe drought and heavy water use along the Wasatch Front means less water flowing into the lake. Everywhere else in our state and region the same is happening—lakes and rivers are drying and winter snowpacks are shrinking.
In recent years lake levels reached their lowest on record—less than 4191 feet above sea level. Contrast this to lake levels in 1986 when they reached a recorded all-time high. Melting snowpack and rains so swelled the waters that they threatened the foundation of Interstate 80. Pumps were installed to divert excess water into the west desert, but these have never been used.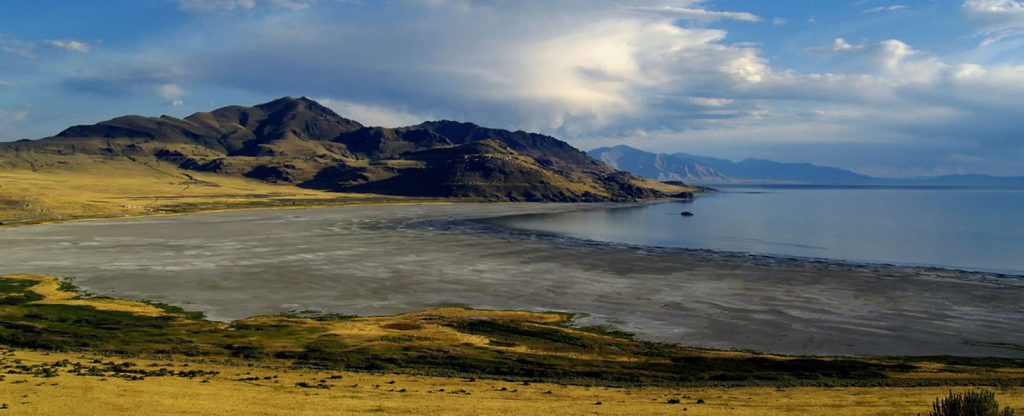 The Great Salt Lake fluctuates greatly with just a slight increase in water levels. Levels rising 20 feet from 1963 to 1986, and down more than 20 feet in the years since, make the shoreline shift as much as 20 miles. That means that the essential wetlands, playas, and mudflats are either exposed or inundated.
If lake levels continue to drop we are in danger of losing an essential ecosystem for many living organisms and wildlife, including transnational birds reliant on the thin strip of freshwater ringing the lake's eastern edge. Loss of the lake would mean the loss of multi-million dollar industries, like brine shrimp and mineral extraction, and recreational opportunities, including sailing. Environmental problems such as dust storms and altered weather patterns would also arise. Not least, losing the lake would mean losing an essential aspect of our collective identity as Utahns and westerners.
Our present-day landscape is the product of choices. It is not too late to rethink our priorities. We should value and protect our water, including the Great Salt Lake.
Keep Exploring!