A government is a system for making rules, laws, and decisions on behalf of a community.
Many Peoples, Many Forms of Government
Governments can also pool resources to provide services that benefit the larger community, such as a fire department, clean water, garbage collection, and parks.
The people who have made Utah their home over the centuries have had many different forms of government. 
Indigenous Governments
Utah is home to eight sovereign Native nations who have lived here continuously for many hundreds of years. Each Indigenous group has had its own form of government, and these have changed greatly over time. Today's tribal governments have similar structures as state and national governments.
Theocracy
When members of the Church of Jesus Christ of Latter-day Saints settled in Utah, their government was a theocracy. That is, church president Brigham Young was also the head of the civil government. Church members were happy with this, because they believed they were establishing a religious state they called the Kingdom of God. They formed a government called the State of Deseret, which was the region's government for almost two years. The State of Deseret was not recognized by the federal government, however.
Territorial Government
Congress made Utah a territory in 1850. A territorial government is recognized by the federal government, and was at the time considered a temporary status. In a territorial government, the President of the United States appoints the governor and other leaders. The President could remove the leaders, too. Often, the governors sent to Utah Territory disagreed with LDS church leaders and members. This led to conflicts between the territorial government and the church. Utah had a territorial government from 1850-1896, much longer than other territories in the American West.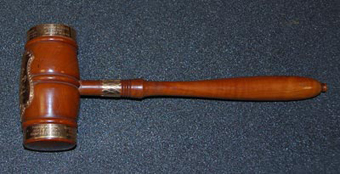 State Government
In 1896, Utah became the 45th state in the Union. Utah's State Constitution defined the new state government, which is modeled on the United States government. Utah's state government includes a Governor, Senate, and House of Representatives, all filled by elected leaders.
Today, Utah's state government does a lot for Utahns! In addition to passing laws and levying taxes, there are many agencies and departments that provide services to people all over the state. Here are some of them:
Agriculture and Food
Health and Human Services
Cultural and Community Engagement

State History – home of I Love Utah History!
State Historic Preservation Office
State Library
Indian Affairs
Multicultural Affairs
Arts and Museums
STEM Action Center

Environmental Quality
Natural Resources
Public Safety
Highway Patrol
Transportation (UDOT)
Local Governments
Local governments, such as cities and counties, play an important role in the lives of Utahns. They provide local services for the community, such as snow removal, community sports, and libraries.
Keep Exploring!
Return to the Government in Utah page here. 
Return to the I love Utah History Home Page here.